100% Natural Apple Blue Clover
$7.78
Details
Flowers, fruits, and fantasy fill the air when you plug in 100% Natural Apple Blue Clover.  Light and mildly spicy bergamot oil, combined with citrusy limon, and European blueberry create a cornucopia of sweet and crisp fruits.  Nature carries the scent with oils from flowers and grasses like wintergreen, lemongrass, geranium, and davana.  The end result is a 100% Natural creation unlike anything you've smelled.  This subtle scent is one of our longest lasting, with a low throw, making it ideal for small to medium sized rooms.
🔒 Lock in your price for the year + save 5% when you subscribe. 🔒
Scent Type
fruit
gourmand
Made with 100% bergamot mint, cananga, coriander, grapefruit peel oil, lavender oil, lavandin oil, lemon peel oil, orange extract, peppermint, beta-caryophyllene.
This natural plug in refill should be used on a lower warmer dial setting due to the strong scent throw. We do not add synthetic ingredients to slow evaporation. You should experience ~12 days of continuous fragrance.

100% natural ingredients. Comprised only of aromatic natural raw materials as defined by ISO 9235:2013, published by the International Organization for Standardization.
No artificial additives or enhancements (coloring, dyes, etc.).
Why do our natural scents cost more? Natural Fragrance cost more than synthetic fragrance – a lot more - up to 9 times more than synthetic. Store bought Plug in refills contain up to 99.9% synthetic ingredients and solvents.

5 Reasons Scent Fill may cost more than store-bought synthetic alternatives

For optimal performance of your Scent Fill® scented oil refill, we recommend Scent Fill® or Air Wick® scented oil warmers. NOT compatible with Bath & Body Works Wallflower.
Certified Cruelty-Free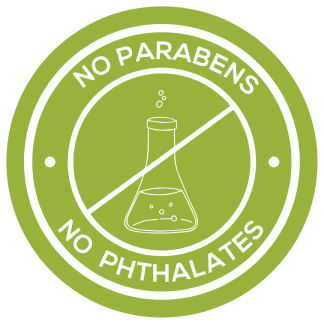 No Harsh Chemicals
Family Owned & Operated in the USA
100% Natural and Plant-Based
Total 5 star reviews: 41
Total 4 star reviews: 6
Total 3 star reviews: 6
Total 2 star reviews: 3
Total 1 star reviews: 2
Apple blue cover

It's awesome. Smells so good.? Really have to watch what sent that I use and this one has made my home smell so good.

Lovely Scent

It Has a very sweet and crisp smell. I have really enjoyed it, but it may be just a touch too sweet for my personal taste. It you like sweet and clean scents you will love this one!

Great subtle smell

I'm adding this scent to my regular subscription!

My overall favorite

This one is my overall favorite, for its subtlety. I keep this one in the corner of the kitchen, several feet above my cats' food dishes, to cancel out the smell of cat food. It does so, remarkably, but it is also not overpowering. I find a lot of the other scents smell amazing, but are really strong and clash with whatever meals i'm making & tasting in the kitchen. (i don't want to taste the room fragrance, lol)

The Apple Blue Clover is really soft, neutral, versatile and unobtrusive. It makes the air smell fresh without smelling like "A Fragrance." If i had to pick only one for the rest of my life, it would be this one.

I do not recommend this product

I do not like the smell

I was hoping this was more of a sweet apple smell, but it was not. I personally don't like this smell!
Reviews Loaded
Reviews Added