100% Natural Eucalyptus
$8.62
Details
You asked - we listened.  By popular demand, Scent Fill is excited to announce a new addition to the family - 100% Natural Eucalyptus! The first and only All Natural eucalyptus scented oil refill, our Eucalyptus needs little introduction.  Simply put, it's all the good stuff, without any of the weird chemicals. 
This refill energizes your home or office with the timeless, classic scent of real eucalyptus.  The cool, minty pine, with just a hint of lingering sweetness, comes straight from the heart of this revolutionary air care product.  If you like eucalyptus, you'll love our 100% Natural Eucalyptus plug in refill!  
🔒 Lock in your price for the year + save 5% when you subscribe.
Scent Type
Camphoraceous
green
herbal
mint
woody
Primarily eucalyptus essential oil. This blend is also infused with cedar leaf oil, rosemary, and steam from cedar distillation.
Made with 100% natural essential oils and other natural ingredients.
No artificial coloring or dyes.
The eucalyptus refill will usually last between 14-25 days, depending on the environment and warmer dial settings. Because natural refills do not contain any ingredients to slow the evaporation rate, natural refills have a slightly higher evaporation rate than synthetic refills.
Developed and manufactured in the USA.
Product #403
For optimal performance of your Scent Fill® scented oil refill, we recommend Scent Fill® or Air Wick® scented oil warmers. NOT compatible with Bath & Body Works Wallflower.
Certified Cruelty-Free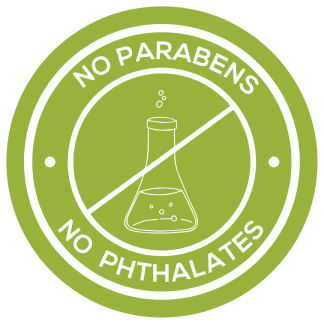 No Harsh Chemicals
Family Owned & Operated in the USA
100% Natural and Plant-Based
Total 5 star reviews: 152
Total 4 star reviews: 13
Total 3 star reviews: 7
Total 2 star reviews: 3
Total 1 star reviews: 2
Love it!!

I keep it in my master bathroom, the scent travels out to the bedroom and it has my room smelling fresh and clean.

Berlinda J.

Verified Buyer

Eucalyptus Pest Control

My ScentFill Eucalyptus Plug in Refill was delivered to me in less than a week and shipping service was on time. Everyday, the scent of eucalyptus fills my apartment. It is very calming and it keeps the bug infestation away. I will be buying more plug in refills.

Tinslee P.

Verified Buyer

After Pura failed me, I'm SO glad I found Scent Fill!

I refuse to have my house not smell amazing, but I'm only open to using natural scents. Seems easy, right? WRONG! There are many companies that have natural scents, but almost every single one has failed me. I've spent almost $1,000 trying different systems, only to be let down when they eventually stop working, or never work at all. The last straw was when I purchased two systems from Pura. After a week they both stopped working, and customer service told me in an email that they KNOWINGLY sell bad units and diluted fragrances. I was done trying. Eventually, I found a Facebook ad for Scent Fill, and at first I just ignored it because I was tired of spending time and money wrestling with these companies. After continually seeing their ads, I gave in and decided to try them. I am SO happy I did. I FINALLY FOUND SOMETHING THAT WORKS! I couldn't be happier. I've ordered over 15 different refills and they've all worked perfectly. If you're considering a purchase, just do it! You won't regret your decision- but even if you do, they will make it right. Take it from someone that regrets the 9 other companies she tried before she found Scent Fill.

Shirley W.

Verified Buyer

Scent Strength

I'd originally ordered lavender/eucalyptus, but didn't find the scent strong enough. The eucalyptus without any other scent mixed is preferable for me. I love the way my bungalow smells when I've been out for awhile, then return. When at home, it's not over-bearing, altho' the strength still reveals itself and I love that. I know it's working and have also received many compliments from relations and friends who've visited. I was unable to find this scent locally, so this is the place to go to find it, as well as, have many other beautiful scents-of-choice for any/every purpose and enjoyment...

Gwen B.

Verified Buyer

I'm hooked!

I'm only giving a 4 star because for some reason my second order seems to smell a little different to me. It's not going to stop me from using them but there is a difference (and it's from the same batch...weird). I will be trying more scents as well. They don't last as long as the store bought fresheners but I want to dangerous chemicals out of my house. I'm a customer for life!
Reviews Loaded
Reviews Added