100% Natural Orange Blossom
$8.04
Details
This beautiful floral scent is composed primarily of orange flower water
absolute, orange peel oil sweet, neroli oil, and jasmine oil with other essential
oils and natural fragrance essences.
Top Notes: Orange Flower Water Absolute, Orange Peel Oil Sweet, Sparkling Fresh Air
Middle Notes  Jasmine Oil, Neroli Oil, Muguet
Bottom Notes: Geranium Oil Bourbon, White Woods, Sheer Spice
 🔒 Lock in your price for the year + save 5% when you subscribe.
Scent Type
citrus
floral
Made with citrus peel oil, geranium oil, citral citrus isolate fragrance oil, bergamot, Euganmol from clove, and or cinnamon bark oil, Benzyl acetate from Jasmine. .
This natural plug in refill should be used on a lower warmer dial setting due to the strong scent throw. We do not add synthetic ingredients to slow evaporation. You should experience ~12 days of continuous fragrance.

100% natural ingredients. Comprised only of aromatic natural raw materials as defined by ISO 9235:2013, published by the International Organization for Standardization.
No artificial additives or enhancements (coloring, dyes, etc.).
Item 409
Why do our natural scents cost more? Natural Fragrance cost more than synthetic fragrance – a lot more - up to 9 times more than synthetic. Store bought Plug in refills contain up to 99.9% synthetic ingredients and solvents.

5 Reasons Scent Fill may cost more than store-bought synthetic alternatives

For optimal performance of your Scent Fill® scented oil refill, we recommend Scent Fill® or Air Wick® scented oil warmers. NOT compatible with Bath & Body Works Wallflower.
Certified Cruelty-Free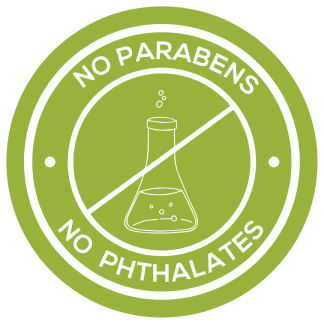 No Harsh Chemicals
Family Owned & Operated in the USA
100% Natural and Plant-Based
Total 5 star reviews: 22
Total 4 star reviews: 1
Total 3 star reviews: 3
Total 2 star reviews: 2
Total 1 star reviews: 1
Real Orange Scent

This is perfect for any season but I would buy it again this spring/summer. It smells so good you wish you could eat it! It's light and citrusy- not like an artificial cleaner scent.

Air Wick Review

I love the scent, it doesn't smell a lot like orange blossum though. I only gave it 4 stars because almost half is gone at this point

Tried the expensive brand "P"

I tried the expensive brand Pura and I had to come back to Scent Fill! They are so much cheaper And last longer. The Pura one quit smelling when there was still oil in the bottle and I would have to wait weeks sometimes for the scent I wanted. No more! I am super happy with scent fill and will continue to be a loyal customer! Thank you scent fill! 😊

I do not recommend this product

Orange Blossom?

Beautiful scent but does NOT smell like orange blossom. I live in FL and very disappointed!
Reviews Loaded
Reviews Added