100% Natural Sweet Rose & Basil
$8.58
Details
By popular demand, Scent Fill is proud to introduce our first rose-based scent in this unique, one-of-a-kind, 100% Natural Blend - Sweet Rose & Basil.  Roses, the timeless symbol of love, joy, and happiness, are pressed to extract their warm, sweet, deeply floral aroma, which is then masterfully blended with the herbal, slightly spicy, bay leaf aroma of classic basil oil to create this aromatic orchestra.  It takes approximately 60,000 flowers to produce 1 oz. of rose oil.  When the sweet roses offer their love to the fragrant basil, magic happens.  This may not be a romance you saw coming, but believe us when we tell you, they're a match made in fragrance heaven!
🔒 Lock in your price for the year + save 5% when you subscribe.
Scent Type
floral
green
herbal
spicy
100% Natural rose oil, linalool extract from rose and coriander. extract fragrance elements of bergamot and lavender, citronellol rose extract, petitgrain essential oil, and citrus fruit peel oil.
No artificial additives or enhancements (coloring, dyes, etc.).
5 Reasons Scent Fill cost more than store-bought synthetic alternatives. Natural Fragrance cost more than synthetic fragrance – a lot more - up to 9 times more than synthetic. Store-bought Plug in refills contain up to 99.9% synthetic ingredients and solvents.
Developed and manufactured in the USA.
Product 406
For optimal performance of your Scent Fill® scented oil refill, we recommend Air Wick® scented oil warmers.
Certified Cruelty-Free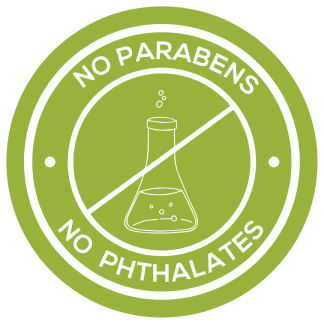 No Harsh Chemicals
Family Owned & Operated in the USA
100% Natural and Plant-Based
Total 5 star reviews: 43
Total 4 star reviews: 3
Total 3 star reviews: 4
Total 2 star reviews: 0
Total 1 star reviews: 0
Daniel B.

Verified Buyer

Enchanted Scent

Very unique so wonderful coming home to this it's definitely our go to for the family. Strong but not overpowering floral and sweet with a touch of herb. Very long lasting scentfill has outdone themselves once again

Ludiand H.

Verified Buyer

Para mi al fin !!!! Encontré una fragancia q no molesta en mi hogar

Tengo 4 miembros en casa q sufren de alergia resulta q esto es lo más bueno y perfumado q encontré gracias

Love roses

Who doesn't love putting your face up to a rose to smell it. And if you dont, I'm sorry about your disposition. I love the scent and my bedroom smells wonderful. Great combination of scents!

Sweet Rose and Basil

My favorite scent so far. It smells amazing!
Reviews Loaded
Reviews Added