100% Natural Peppermint
$7.60
Details
Our best seller for good reason, this cool, refreshing peppermint scent can energize your mind and elevate your senses any time of year.  A favorite among customers sensitive to synthetic perfumes, or those with allergies or respiratory problems, many of our returning customers have finally found a product that fills a room with the pleasant and invigorating scent of peppermint, without irritating respiratory sensitivities.  Various studies confirm peppermint has mood-elevating properties, making this all-natural scent a favorite for the workplace. In fact, researchers at the Wheeling Jesuit Institute in Wheeling, West Virginia, have found that peppermint can have a positive effect on perception, memory, and other cognitive functions.


🔒 Lock in your price for the year + save 5% when you subscribe.
Scent Type
deodorize
gourmand
herbal
mint
100% natural peppermint essential oil. Ingredients in this scent are certified 100% plant-based and do not contain any synthetic materials.
100% natural ingredients. Comprised only of aromatic natural raw materials as defined by ISO 9235:2013, published by the International Organization for StandardizationNo artificial additives or enhancements (coloring, dyes, etc.).
Ingredients in this scent are certified 100% plant-based and do not contain any synthetic materials.
Peppermint refill will usually last between 14-25 days, depending on the environment and warmer dial settings. Because natural refills do not contain any ingredients to slow the evaporation rate, natural refills have a slightly higher evaporation rate than synthetic refills.
If Peppermint is too strong for you, try our 100% Natural Eucalyptus Spearmint (spearmint is typically milder than peppermint, and the eucalyptus adds a fresh piney scent).
Developed and manufactured in the USA.
Keeps rooms smelling crisp and clean.
An allergy season favorite among customers.
Common uses for this scent include energizing workplaces, and for deodorizing in bathrooms, senior living facilities, and childcare facilities.
Product #213
Peppermint Benefits

Peppermint has a powerful, minty-fresh, cool, and distinctive clean fragrance.
Peppermint is known to energize a room and refresh the air.
Peppermint is commonly used in aromatherapy to promote mental clarity, energy, alertness, and concentration, and reduce stress.
For optimal performance of your Scent Fill® scented oil refill, we recommend Air Wick® scented oil warmers.
Certified Cruelty-Free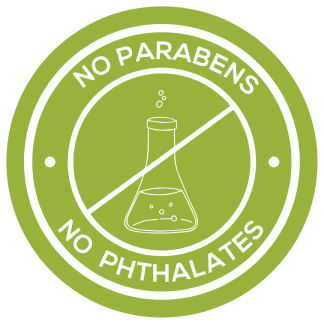 No Harsh Chemicals
Family Owned & Operated in the USA
100% Natural and Plant-Based
Total 5 star reviews: 822
Total 4 star reviews: 38
Total 3 star reviews: 9
Total 2 star reviews: 6
Total 1 star reviews: 7
Best fragrances out there!

I love all all of the scents which are true to form. They are fresh and fragrant and each of my rooms in my home smell simply delightful. I have them on recurring order and which the discounts and prices they are definitely worth it!!!! 👏🏾👏🏾👏🏾

Candy Cane

This smells like a candy cane! But without the damage to your teeth. Definitely a winter scent, perfect amount of essential oils so it's not overbearing.

BEST EVER

I am in love with this clean peppermint scent! I've purchased more than 15 of these so I can put in several areas in my house. The scent is clean and so refreshing!! MY FAVORITE!

Carrie D.

Verified Buyer

Rodent REPELL!!!

We used Peppermint to get rid of rat and mouse infestation at our camp. Worked like a charm!!! Came back once without refilling and rats were back. I refill once a month to be sure they stay out now. Been working for a year now with no sign of those nasty creatures!!

LaSonia Q.

Verified Buyer

Peppermint

I love the peppermint scent fills it makes my house smell so good

It also repels for insects and rodents

I take the plugins to work so now my office smells amazing
Reviews Loaded
Reviews Added