100% Natural Vanilla Peppermint
$8.36
Details
Reformulated with more Sweet vanilla notes folded into crisp peppermint creates an intoxicatingly delicious combination in this natural plugin refill.  When the peppermint top notes delightfully contrast with the rich vanilla base notes, the result is nothing short of your favorite mint cookie.  Even though the natural vanilla makes the fragrance cost of this natural plug-in 10x more than synthetic imitations, we have maintained a price point similar to that of premium synthetic blends available from well-known retailers. This gourmet aroma stimulates and invigorates your senses.
🔒 Lock in your price for the year + save 5% when you subscribe.
Scent Type
gourmand
herbal
mint
100% natural Indian peppermint, vanillin and French vanilla absolute.
100% natural ingredients. Comprised only of aromatic natural raw materials as defined by ISO 9235:2013, published by the International Organization for Standardization. Ingredients in this scent are certified 100% plant-based and do not contain any synthetic materials.
No artificial additives or enhancements (coloring, dyes, etc.).
Vanilla Peppermint refill will usually last between 14-45 days, depending on the environment and warmer dial settings. Because natural refills do not contain any ingredients to slow the evaporation rate, natural refills have a slightly higher evaporation rate than synthetic refills. For a longer lasting Vanilla Peppermint, check out our version of Vanilla Peppermint that, although not all-natural, still contains a high percentage of natural ingredients.
Essential Oils' country of origin subject to change based on crop conditions.
5 Reasons Scent Fill cost more than store-bought synthetic alternatives. Natural Fragrance cost more than synthetic fragrance – A lot more - up to 9 times more than synthetic. 5 Reasons Scent Fill may cost more than store-bought synthetic alternatives.
Developed and manufactured in the USA.
Product #212
For optimal performance of your Scent Fill® scented oil refill, we recommend Air Wick® scented oil warmers.
Certified Cruelty-Free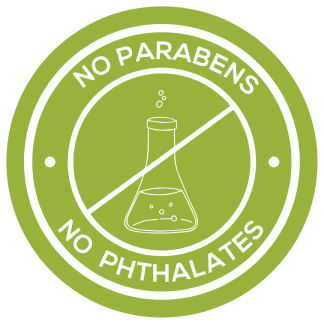 No Harsh Chemicals
Family Owned & Operated in the USA
100% Natural and Plant-Based
Total 5 star reviews: 178
Total 4 star reviews: 11
Total 3 star reviews: 3
Total 2 star reviews: 5
Total 1 star reviews: 1
Stacey Y.

Verified Buyer

Pleasant Smells

Unlike commercial fragrances, this line does not give me a headache or nausea. It smells natural and soothing. I try avoiding any fragrance in the bedrooms, and placed ours in the kitchen and bathrooms. It's enough to circulate around the rooms.

Lori N.

Verified Buyer

Scentfill

Absolutely amazing, the scents smell fresh and clean.My husband even took one for his office and gets compliments all the time.Highly recommend.

Pam G.

Verified Buyer

Wonderful!

Peppermint vanilla is a wonderfully fresh and clean scent! You will not be disappointed.

Super fast shipping and quality packaging.

Thanks!

Myra J.

Verified Buyer

Great product

Love the smell. Smell transfer the whole house. Will buy again

Lauren F.

Verified Buyer

Scents & Migraines

I have had issues with scents causing me migraines all my life. I have to be very careful when purchasing perfume, household cleaners, candles, soap, shampoo and even plug-ins. A friend introduced me to essential oils, specifically peppermint for migraines. I personally love that peppermint smells sweet and clean at the same time. This plug-in has exceeded my expectations. The first day, it was very strong since I was not used to having anything in my home. After a week, I am more accustomed to the smell, but I can still smell it. It has not weakened to the point where I can't smell it at all times which is amazing to me! I purchased a few more plug-ins and refills to make sure my whole house is covered. I also love how fast they are shipped!
Reviews Loaded
Reviews Added