Details
Walk into the welcoming comfort of this sweet and spicy blend of apple and cinnamon scents as the aroma of crisp, sweet McIntosh red apples and fresh ground cinnamon spice fills the air. Smells like a hot apple pie is baking in the oven!

🔒 Lock in your price for the year + save 5% when you subscribe.
Scent Type
fruit
gourmand
spicy
Contains 100% natural essential oils, including cardamom seed oil, cinnamon leaf oil, and other proprietary fragrances
This warm apple cinnamon blend is sure to bring lively warmth to any room or workspace in any season.
No artificial color or dyes.
Longer lasting solution than aerosol air fresheners.
Essential oils' countries of origin are subject to change based on crop conditions.
Developed and manufactured in the USA.
Product #105
For optimal performance of your Scent Fill® scented oil refill, we recommend Air Wick® scented oil warmers.
Certified Cruelty-Free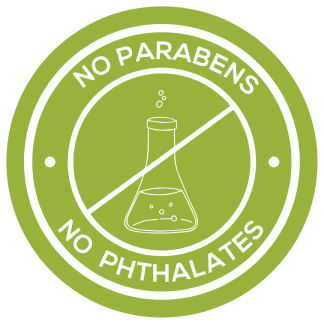 No Harsh Chemicals
Family Owned & Operated in the USA
Total 5 star reviews: 141
Total 4 star reviews: 6
Total 3 star reviews: 6
Total 2 star reviews: 2
Total 1 star reviews: 1
Best Air Freshener without harsh chemicals

Been looking for a better choice for my family but finally did. This is my second purchase and i love them. I have them all around the house. I really recommend this air fresheners if you are looking if you want to stop using those that are harming you and your family. Cinnamon apple it smells amazing, have them all over my house.

Jackie G.

Verified Buyer

Best Plug-Ins By Far

Been using Scent Fills for awhile now. Recently took Peppermint to work and EVERYONE asked me where I got it. They said the smell was so clean and refreshing. They LOVED it!! Have Cinnamon Apple in my livingroom and LOVE it too!

Lesley-Ann P.

Verified Buyer

Amazing products and fragrances

Love these products, the amazing fragrances and love knowing they are free from harmful ingredients :-)

Maria L.

Verified Buyer

Great Smelling Scents!

My mother-in-law introduced me to Scent Fill. I gave it a try and after trying the first two scents (cucumber melon & vanilla) I became hooked. These are a lot better than the ones you find at your local store. I really like that they aren't filled with bad ingredients and they aren't smelling artificial. I definitely recommend these.

Corrie L.

Verified Buyer

Awesome customer service!!!

In all honesty, I was hoping this would smell like the discontinued Bath & Body Works Spiced Cider Wallflower. It didn't. It is much sweeter and seemed very strong. Also, despite the fact that 'all of [Scent Fill's] products are phthalate free and non-toxic,' my husband and I both got intense headaches. Thankfully, that's not the end of the story! I contacted customer support and they replied Lickety-split. They are amazing. They understand that everyone responds to scent differently and offered either an exchange or refund. I asked them to recommend some other scents that would be more subtle. Again they replied with multiple great suggestions. I am delighted with the customer service and I'm looking forward to trying a couple of new scents.

I put a 'please, please, please make this' wish on my email to customer service. I said something like my deepest wish is for for Scent Fill to make a "Spiced Cider" type scent for the upcoming fall that would be 100% natural (or maybe even mostly natural but not too strong) with the scents found in Mulling Spices with a little vanilla and orange. I love the prominent cinnamon. It's a great scent year round that makes a home cozy and inviting.
Reviews Loaded
Reviews Added