100% Natural Cherry Almond Twist
$8.27
Details
This delightfully creamy scent will have visions of pastries dancing in your head.  Delicious and bright, this all-natural blend puts a new Twist on an old favorite.  From popular lotions and soaps, to cakes and pastries, sweet cherries and nutty almonds have long been a dynamic duo.  Now, they cheerfully unite to create a 100% natural scent that is as pleasing to your senses as freshly baked pie. 
🔒 Lock in your price for the year + save 5% when you subscribe.
Scent Type
fruit
gourmand
100% Natural Cassia a.k.a Chinese Cinnamon and Cedarwood. Cassia at ~$10 an ounce is a primary ingredient contributing to the higher cost of this scent.
This natural plug in refill should be used on a lower warmer dial setting due to the strong scent throw.
100% natural ingredients. Comprised only of aromatic natural raw materials as defined by ISO 9235:2013, published by the International Organization for Standardization. Ingredients in this scent are certified 100% plant-based and do not contain any synthetic materials.
No artificial additives or enhancements (coloring, dyes, etc.).
Developed and manufactured in the USA.
Product # 224
For optimal performance of your Scent Fill® scented oil refill, we recommend Scent Fill® or Air Wick® scented oil warmers. NOT compatible with Bath & Body Works Wallflower.
Certified Cruelty-Free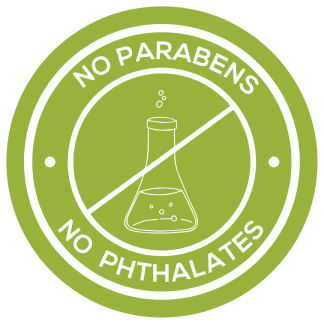 No Harsh Chemicals
Family Owned & Operated in the USA
100% Natural and Plant-Based
Total 5 star reviews: 90
Total 4 star reviews: 5
Total 3 star reviews: 8
Total 2 star reviews: 2
Total 1 star reviews: 1
Elli

Verified Buyer

My new favorite!

In general, I love scents that make it seem like I'm baking or serving something delicious. Cherry Almond Twist quickly impressed, and became my favorite scent! This has beautifully sweet notes of cherry with a hint of almond, and it fills a large space quickly. I have it on the lowest setting in our open kitchen/dining/living area, and I am getting a gentle sniff consistently without being overpowered. This natural scent is definitely a winner!

barbara p.

Verified Buyer

Amazing

These are awesome and smell deliteful. I will be buying more in the future.

Michelle R.

Verified Buyer

Our delicious 😋 smelling home

I bought the cherry almond smell because I love both those scents and wanted to test out how it would be in my home. Unfortunately, for me the scent was way too strong. I have allergies to many things including lots that are airborne. So the smell was sweet and it is powerful. I have 3 dogs and I wanted something to help with those doggy frequenting areas they which they helped greatly but my nose was not having it. It was too strong for me in the lightest setting. That was only because of my allergies. It is a sweet scent and did work in my home. My family seemed to enjoy it but my nose was the only one out so I am needing to return for another scent. The customer service offered to send me a shipping label so that I can make the exchange free and their delivery was crazy quick. Overall, I may be a customer for a long time as soon as I find the scent that my allergies can handle.

SF

Scent Fill

3 years ago

Michelle, If you want to eliminate pet malodor without much perfume of fragrance we recommend the ScentDiffuse. Search item 355, 356 or SDK3 in the upper-right search field

Great clean, subtle scent.

I really like this scent. Went away for the weekend and came home and loved the way my house smelled!

EXACTLY WHAT I WAS LOOKING FOR

I love this scent as well as all the other Scent Fills I have tried. I have been looking for a natural alternative to the air fresheners I had been using. I have tried several other options and this is the only one I have found that actually meets my needs. I tried diffusers but honestly I struggle to change the water so it does run as often as I would like. These are perfect, I just plug them in and forget them.

I will say they only last a couple of weeks, but I am fine with that. I don't have to place as many in my house as the scent is strong enough and it is worth is to not have to worry about the chemicals of the other air fresheners. Even replacing them every couple weeks the cost is not that much more than essential oil diffusers.
Reviews Loaded
Reviews Added