Scent Fill Blue Lava
$5.68
Details
From deep in the jungle, a familiar scent floats through the air - like sweet rock candy meets freshly peeled citrus.  Scent Fill's Blue Lava rests juicy lime and orange peel oils and spicy litsea cubeba fruit oil on a bed of French lavindin that simply erupts with fragrance.  You can't help but love. This scent has great throw and is long-lasting.
Name Change September 2022 Formerly Volcano® 
Compare to the popular candle Volcano®
🔒 Lock in your price for the year + save 5% when you subscribe.
Scent Type
citrus
fruit
Fragranced orange peel oil, litsea cubeba, and lavandin lavenders wild cousin. Balance of citrus and floral notes.
Developed and manufactured in the USA.
Product #331
Compare to Capri Volcano candle.
For optimal performance of your Scent Fill® scented oil refill, we recommend Air Wick® scented oil warmers.
Certified Cruelty-Free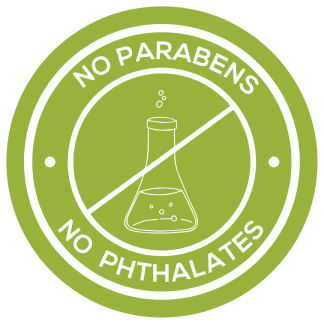 No Harsh Chemicals
Family Owned & Operated in the USA
Total 5 star reviews: 77
Total 4 star reviews: 3
Total 3 star reviews: 3
Total 2 star reviews: 1
Total 1 star reviews: 3
Scent is good

Smell is great. Ordered 3 scents and 2 of the 3 were leaking in the box upon arrival.

Van T.

Verified Buyer

Leaking

I ordered 3 scents this time and the Volcano one arrived unsealed and leaking. I was wondering why my room had a strange fragrant until I open the package. I have many Scentfill scents and most of them were great but the container quality sometimes was a little disappointing. Two bottles in my previous order came unsealed as well; at least they were not leaking.

SF

Scent Fill

2 years ago

Sorry about the leak. We have discovered during the negative pressure of airplane cargo compartments (USPS) they can leak in transit. It's less than 1% and is usually not more than a couple of ML. This is not just our products but all liquid products with twist caps. We previously used a shrink band, but this did nothing to mitigate the leak itself. As of last week, we implemented an Oring in the caps that has proven very effective in testing in our negative pressure container. We believe this is a fix. However, virtually anything will leak if under negative pressure if given enough time.

Great swap

I've been really liking the air fresheners, my husband loves a good smell but I always worry about all the chemicals in air fresheners so this has been a really good option for both of us

My favorite scent

I absolutely love this scent. I use it almost year round and it's amazing. We have 4 dogs and people always comment on how good our house smells and that they would never know we have dogs. These plug ins last longer than other brands too, which is a bonus!

Amazing scent

Better than Bath and Body Works!
Reviews Loaded
Reviews Added