Details
If you like the smell of a fresh pine forest, freshly cut Christmas trees, or an earthy pine needle blanket beneath a canopy of trees, this one is for you. The clean, fresh scent of the outdoors is invigorating any time of the year, and for any occasion.  With top notes of eucalyptus, middle notes of fir needle and thyme, and base notes of juniper and patchouli, this familiar scent is sure to freshen up any room. 

🔒 Lock in your price for the year + save 5% when you subscribe.
Scent Type
amber
spicy
woody
Juniperus virginiana (Cedarwood virginian), eucalyptus, thyme, patchouli, and fir needle.
Made with 100% natural essential oils and other natural ingredients.
Longer lasting solution than aerosol air fresheners.
Enhance the ambiance of your artificial.
Christmas tree with a natural pine scent.
Developed and manufactured in the USA.
Product #306
Essential Oil Benefits:
The steam distilled oil from the Juniperus virginiana, or eastern red cedar tree, is known as Cedarwood virginian essential oil. Native to eastern North America, this tree is not a part of the cedar family, but a coniferous evergreen species of juniper.
Cedarwood virginian oil is traditionally used as a natural insect repellent and has natural moth repelling properties, which make it a popular addition to cedar chests and linen storage.
Cedarwood virginian is commonly used in fragrance formulations for soaps, shampoos, aftershave, men's fragrances, deodorants, floor polishes, and disinfectants.
Fir needle essential oil can help eliminate odor-causing bacteria.
For optimal performance of your Scent Fill® scented oil refill, we recommend Air Wick® scented oil warmers.
Certified Cruelty-Free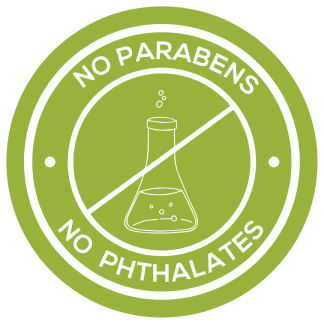 No Harsh Chemicals
Family Owned & Operated in the USA
Total 5 star reviews: 45
Total 4 star reviews: 6
Total 3 star reviews: 2
Total 2 star reviews: 2
Total 1 star reviews: 1
ScentFill Is the BEST !!!

My favorite scent - clean & pleasant 💖

All great woodsy scents!

My office has 10 employees. Me man and 9 women. I bought the woodsy scents to give the office a good smell but didn't want perfume scent and I wanted a manly scent. I've bought 5 scents and all the ladies in the office love each one. I thought it would be too overwhelming but they all love them and not too strong.

Beautiful scent

I love that they fit in another wick holder, the variety of scents are fabulous

I do not recommend this product

Not strong enough

I've used thev Fraser fir balsam pine every Christmas for them past few years. Unfortunately it was out of stock this year so I substituted the sycamore for scent. It smells nice, but isn't strong enough to notice it in the room. It's almost as if it has no scent.

Roman S.

Verified Buyer

This is a great 👍 scent

Beautiful and very lasting scent.
Reviews Loaded
Reviews Added