Details
Lavender Mint is a lesser-known scent for us at Scent Fill® with 100% Natural Lavender and 100% Natural Peppermint sales far surpassing this unique scent, but Lavender Mint is a noteworthy favorite for many of our customers that try this surprisingly complementary blend. 
🔒 Lock in your price for the year + save 5% when you subscribe.
Scent Type
Camphoraceous
floral
green
herbal
mint
Made with 100% natural essential oils.Contains oils from Siberian fir needle, French lavandin and Indonesian patchouli.
No artificial color or dyes.
Perfect for any season.
Developed and manufactured in the USA.
Product #208
Essential oil Benefits:
Lavender has been used for ages to treat stress, headaches, and migraines.
Lavender can help promote relaxation and increase peaceful sleep.
Lavender has been shown to have a calming effect on pets.
Lavender can help with nausea.
Lavender is commonly used in aromatherapy to reduce anxiety and enhance calm.
Lavender is a universal essential oil for all seven chakras, and commonly used to balance and heal the crown chakra, or the seventh chakra.
For optimal performance of your Scent Fill® scented oil refill, we recommend Air Wick® scented oil warmers.
Certified Cruelty-Free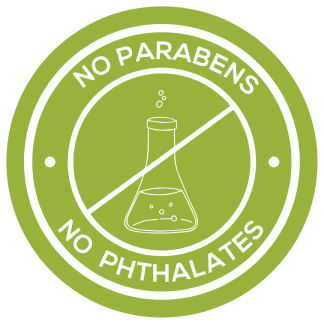 No Harsh Chemicals
Family Owned & Operated in the USA
Total 5 star reviews: 54
Total 4 star reviews: 0
Total 3 star reviews: 2
Total 2 star reviews: 0
Total 1 star reviews: 0
Beatrice T.

Verified Buyer

Best home scents!!!

I have 3 dogs, 2 cats, and own a pet care service where we board many dogs a week. As you would imagine my home can get a full of scents that I don't necessarily want. Every scent fill cartridge that I have received so far is beyond pleasant. My absolute favorites so far are Warm Spice for the winter, and Lavender/Mint for the summer. The scents are not overwhelming, but they really make me feel good about my living space. I highly recommend.

Panagiota I.

Verified Buyer

New customer and loyal!!

I can't explain how thrilled I am with these plug ins! Scents are beautiful natural and exactly what I was looking g for!!

Thank you!!!!

GREAT SCENTS THAT WON'T HURT MY FAMILY! SCENTFILL DELIVERS

Talk about having your cake and eating it too ... with ScentFill, I get the fresh scents my family loves, without the toxic chemicals we can all live without (literally). Can't say enuf about ScentFill. I have twelve in my home and even my garage!

My Number 1 Scent

Lavender Mint is my very favorite. I have tried other scents that are too sweet or strong and this is just a clean scent that is both calming and energizing at the same time. I have been adding both peppermint and lavender oil as well as tea tree o my cleaning solution for years. I just love the smell. I do like to try other scents depending on the season, but this one is the main one I go back to after any of the others.

Love love love

This one here has a beautiful smell, it's a calming lavender, that's not overpowering and a hint of mint that doesn't give off a minty smell or vibe. It smells absolutely amazing! I wish they lasted a bit longer, but I keep these on hand for refills to quickly change out. These are a must and Scent Fill is a great company to do business with and understands their what their customers are inhaling is important to provide the best product possible!
Reviews Loaded
Reviews Added