Customizable Pick 4 Masculine Air Freshener Kit with 1 Scent Fill® Scented Oil Warmer and 4 Scents
$23.95
Details
Pick any 4 of our masculine scents 
AND a Scent Fill® scented oil warmer.
Man Cave approved!  To our countless customers who have said, "I like more masculine scents," we've answered your call.  Although this is definitely not a "no girls allowed" kit, Scent Fill's® Masculine collection excludes flowers, frills, and fluff, and combines only musky, earthy, intoxicating scents. 
Find product descriptions for:
Each product contains various 100% natural essential oils and other ingredients.
No artificial color or dyes.
Longer lasting solution than aerosol air fresheners.
Refills developed and manufactured in the USA.
Product #K18
For optimal performance of your Scent Fill® scented oil refill, we recommend Scent Fill® scented oil warmers.
Certified Cruelty-Free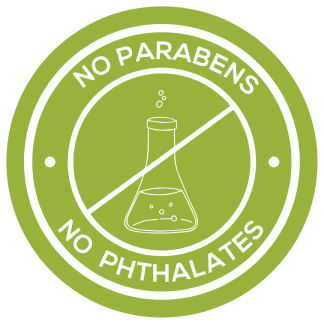 No Harsh Chemicals
Family Owned & Operated in the USA
Total 5 star reviews: 54
Total 4 star reviews: 5
Total 3 star reviews: 2
Total 2 star reviews: 0
Total 1 star reviews: 1
Show the love of your life/you're a special friend that smelling good is a lifestyle.

I don't wanna go into too much detail, but let's just say that these scents have done more for my love life than any dating app on the market. Not only have I received numerous, high-level compliments on how wonderful my room smells, I was able to kiss two girls in three months. And as a Bachelor, in a time of sexual liberation, I highly recommend even the Henry Cavill's of the world with Musk type of money to give this a try!

Morgan W.

Verified Buyer

Natural Scents

When I pulled the bottles out I was a little skeptical. I think the concentrated smells were off putting to me (I like subtle scents). But WOW these are great! I really hate the fake and strong smells from the store. I had tried quite a few Febreeze/Gain/'natural' smells from the section at Target. I found this and I stalked it for about a year before I could commit to buying something blindly. But at the price point if $20 for four scents and a plug-in, I couldn't argue. I especially love the Mahogany Teak and my partner loves the Vanilla Patchouli. If you're on the fence - just do it. At best you find something you love and at worst you can gift it to a friend who will love it.

Kirsten S.

Verified Buyer

Bringing the outdoors indoors

I ordered the fraser & balsam, mahogany & teak, starry night, and sycamore fir. I currently have the fraser & balsam plugged in my bedroom and the mahogany & teak plugged in my kitchen. The settings are on the lowest.

They are not overwhelming smells, but it does wonders to cover the smell of the litter box and brings a freshness to the air, making me feel at home as if among the pines.

If you like the smell of the forest, I would suggest these scents with how delightful and natural they smell.

Good product!

These are truly surprising after using the ones from Wal-Mart and the like. Nice subtle aroma, not overpowering, but you know it's there. Will buy again.

Amazing Scents

This was my first venture into Scent Fill. Each of the scents were more than pleasant. I returned Soft Cashmere and Amber because it did not throw well. I also returned Starry Nights for the same reason, although it was quite interesting. Both Sycamore Fir and Fraser Fir and Balsam Pine were absolute winners! House smelled wonderful and I received several compliments. Am keeping both for the holidays!
Reviews Loaded
Reviews Added